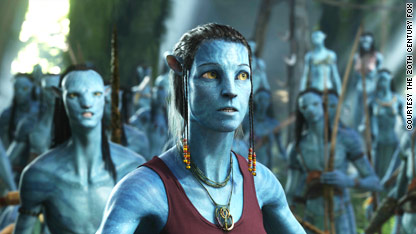 It was only a matter of time.
Think about a) how many fans have become completely absorbed in James Cameron's fictional world, some to the point of being depressed when the movie ends and b) how much money that movie has made.
The "Avatar" novel is a pretty clear next move, and it will mark James Cameron's debut as a novelist.
During an interview with MTV News, "Avatar" producer Jon Landau confirmed that Cameron will pen a prequel to "Avatar," focusing on the back story that they likely wouldn't have time to include in future films.
To be clear, Landau emphasized that this book will not be a novelization.
"There is a distinction," he said in the interview. "A novelization basically retells the story of the movie. Jim wants to write a novel that is a big, epic story that fills in a lot of things."
As a result, this work will "go into much more depth about all the stories that we didn't have time to deal with — like the schoolhouse and Sigourney [Weaver's character] teaching at the schoolhouse; Jake on Earth and his backstory and how he came here; [the death of] Tommy, Jake's brother; and Colonel Quaritch, how he ended up there and all that," Landau said.
It doesn't look like they're going to make "Avatar" fans wait long for it either - Landau said the novel could be out by the end of the year.