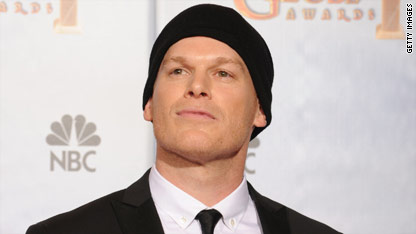 If it weren't for awards season, the public may never have known what "Dexter" star Michael C. Hall was dealing with behind-the-scenes.
The 38-year-old actor told Parade magazine that he considers personal health to be a very personal matter, and was going to keep the reality of his treatment for Hodgkin's Lymphoma to himself.
"I had every intention of keeping the fact that I had cancer quiet," he told the magazine. But, with two upcoming awards shows to hit, Hall said he thought the best option was to let the world know beforehand.
In a statement issued January 13, Hall's rep said the actor feels "fortunate to have been diagnosed with an imminently treatable and curable condition," and he thanked his medical team for their expertise and care.
Since that statement, "I've had a lot of people reach out to me who I wouldn't have heard from otherwise, like former high school teachers and friends from college," Hall said. "I've actually spent a lot of time responding to a lot of really concerned but ultimately congratulatory emails."
He added, "Lucky for me, I'm able to assure everyone that I'm on the road to recovery."
Hall returns to production of the fifth season of "Dexter" later this year.