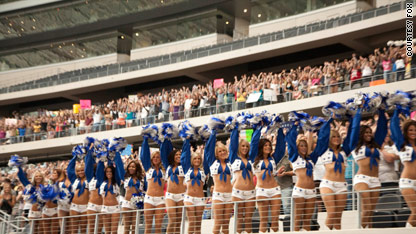 testing captions
I'm going to call this week on "Idol" "Attack of the Guest Judges."
After Katy Perry sparred with Kara DioGuardi on Tuesday night, we were treated to guest judge Neil Patrick Harris giving Simon the business on Wednesday night.
Don't get me wrong, I love me some Doogie Howser and I didn't always disagree with him, but the whole him-versus-Simon battle just seemed very much a male version repeat of the Katy/Kara schtick of  the night before.
Or maybe I was just cranky  because I  wasn't blown away by the talent in Dallas.
Dock worker Lloyd Thomas was funny and sang a nice version of  "Overjoyed," and I liked  Todrick Hall's original song, but for me it was just more of the same mix of folks - people who should never even consider singing in the shower and their meant-to-be-touching back stories.
Plus, I was freaked out by second-day guest judge Joe Jonas' eyebrows.
So what did you think of the Dallas auditions? Were you a fan?