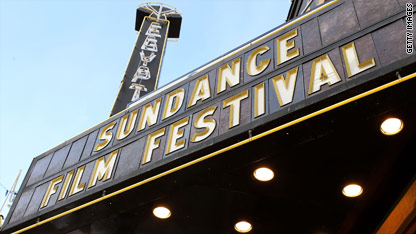 testing captions
YouTube is taking its first steps into the movie rental business by offering selections from the Sundance Film Festival on its website starting this weekend.
The Google-owned video-sharing site will offer five films for rent starting this Friday through the end of the Park City, Utah-based festival on Jan. 31. Prices for the rentals are expected to be announced on Friday, but customers are expected to pay through the Google Checkout system.
The Sundance offerings include 2009's "The Cove" and 2010's "Bass Ackwards" and "One Too Many Mornings."
YouTube, best known for its free access to short video clips, will also solicit up and coming filmmakers to join their rental campaign with their Filmmakers Wanted program at the festival.
Sundance rentals seem to be only the beginning for YouTube. The company announced on its blog Wednesday that it will begin offering rentals from partners in different industries, including health and education, in the weeks ahead.
"These are early days and in the coming weeks we'll also invite a small group of partners across other industries, in addition to independent film, to participate in this new option," the company posted on its official blog. "Making content available for rent will give our partners unprecedented control over the distribution of their work - they can decide the price of their videos and the rental duration; they can decide when and where their content is available; and they can keep 100% of their rights."