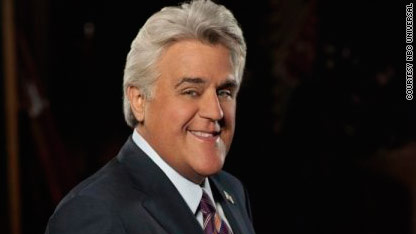 testing captions
Jay Leno didn't harp on NBC's troubles for long in his opening monologue for "The Jay Leno Show," but he did manage to sneak in a punch aimed directly at Conan O'Brien before dropping the subject.
Here's the transcript:
"Welcome to the new show, 'I'm a celebrity, get me off NBC!'
In other TV news, Sarah Palin has signed with Fox News to be a correspondent. Fox says if she does a good job, they'll sign her to a long-term contract. And if it doesn't work out, they'll just blame Leno.
With all the controversy going on here at NBC, actually, 'The Tonight Show' with Conan O'Brien's ratings have gone up. So you're welcome."