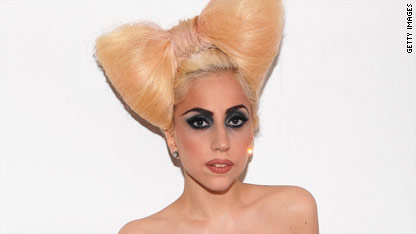 testing captions
Lady Gaga may be overworked to the point of exhaustion, but that's not stopping her from committing to help the victims of the 7.0 earthquake that struck Haiti Tuesday.
The singer/provocateur performed on "The Oprah Winfrey Show" Friday, and mentioned that proceeds from an upcoming concert would go towards Haiti relief efforts.
"Haiti's still suffering," she told Winfrey. "And I was thinking earlier, because I was in New York during 9/11 and I always felt, the level of disaster isn't in the neighborhood of what is happening in Haiti, but I just remember feeling nobody really understood. And I worry that young people don't know enough about what's going on there."
Although Gaga has canceled or postponed some performances on her Monster Ball tour since she collapsed from exhaustion Thursday, the New York City concert on January 24th is still on.
"And I will say today that on the 24th, the Monster Ball [show] in New York City, all of the money that I make in ticket sales and merchandise will go to Haiti," Gaga said on Winfrey's show.
Gaga's rep told CNN that she's also donating all proceeds from her last radio show to Haiti, plus all the proceeds from merchandise purchased on January 24 from her site, ladygaga.com.