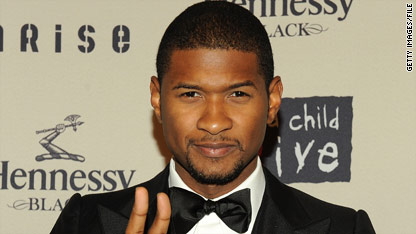 testing captions
Crime doesn't play favorites, not even with celebrities.
Superstar singer Usher allegedly was hit hard - to the tune of more than $1 million is missing items.
The Atlanta Journal-Constitution reports the Georgia resident had his SUV burglarized in December as he and his bodyguard returned from the airport.
According to police, the pair had stopped at an AT&T store across from a local mall when someone allegedly made off with jewelry, cameras and other items worth a mint.
The list included:
– Jewelry bag containing five watches, three necklaces, two rings and six bracelets, $1 million.
– Assorted clothing and furs, $50,000
– Bottega Veneta duffel bag, $4,000
– Two Mac Powerbook computers, $3,000 and$2,000
as well as two Louis Vuitton bags, two Sony cameras and two Flip video cameras.
Police said no arrests have been made.