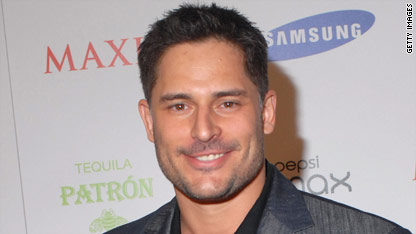 testing captions
A sexy new supernatural is joining the cast of HBO's "True Blood" for the much-anticipated third season.
"One Tree Hill" regular Joe Manganiello has been cast as Alcide Herveaux, the new werewolf in town who will cozy up to telepathic waitress Sookie Stackhouse, played by Golden Globe nominee Anna Paquin.
Manganiello joins cast newcomers Alfre Woodard, who will be playing cook Lafayette's mom on the series, and James Frain of Showtime's "The Tudors," who will play Tara's new love interest, vampire Franklin Mott.
In the last episode of season two, Stephen Moyer's vampire Bill was violently kidnapped. If show creator Alan Ball follows the storyline laid out in the Charlaine Harris books on which the series is based, Paquin's Sookie will join forces with the werewolf on a trek through Mississippi to track down her vampire lover.
Fans will be able to satisfy their vampire fix when the show returns to HBO in June.