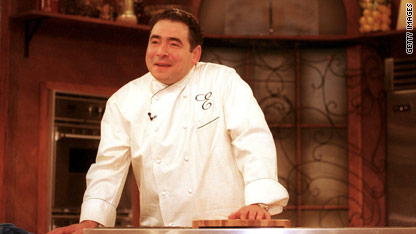 testing captions
In times of economic uncertainty folks look for comfort. Since nothing is more comfortable than food, this year they found it on the Food Network which has enjoyed its highest ratings since the network launched in 1993.
The network drew in an average of 1 million viewers nightly this year according to Nielsen ratings.
Foodie favorites included "The Next Food Network Star", with celebrity chef  Bobby Flay, which brought in 32 million total viewers a month and "The Next Iron Chef" series which brought in 29 million total viewers monthly.
The network also successfully launched new weekly hits including "Chopped", with former "Queer Eye for the Straight Guy," star Ted Allen and "The Best Thing I Ever Ate," which features the channel's favorite personalities showing off their favorite eats.