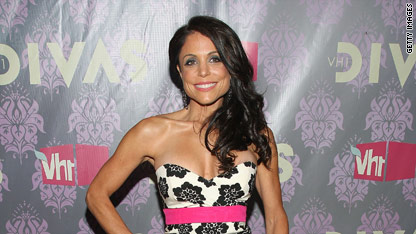 testing captions
"Real Housewife" Bethenny Frankel took it all off for PETA's anti-fur campaign in a monolithic booty-baring 58-foot billboard, unveiled in Times Square Tuesday. The ad, which is sure to stop traffic, declares " "Fur? I'd Rather go Naked."
The cookbook author and reality television star will return for the next season of "The Real Housewives of New York," as well as star in her own upcoming Bravo series.
Frankel admitted in a PETA statement that she "used to wear fur" like her socialite friends.
After she encountered a PETA protester holding a sign of a "skinned animal," she changed her ways. "It made me sick. I felt disgusting," Frankel said. "I'm cleaning out my closets - trim, everything. I don't see any reason for cruelty."
The 39-year old was pregnant when the ad was shot by photographer Joseph Cultice, but was pleased to note her photo didn't require any air-brushing. She is expecting her first child with boyfriend Jason Hoppy next Spring.