How poignant, to end things on Mother's Day.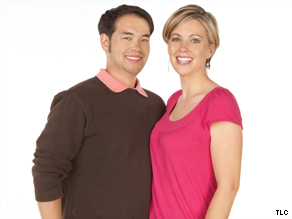 Watching Jon and Kate get the kids in and out of the restaurant is bittersweet, as is seeing them sit together at a fine dining restaurant. Is Kate being overly optimistic in thinking that they can pull together even as they are being pulled apart?
They both seem to value trying to communicate better with each other for the sake of the kids. They are bonded for life, regardless of whether they are married or not. I, for one, hope it doesn't get ugly.
I also hope the family is able to find peace - as Kate says she so desperately wants.
The kids deserve that much.