The little rocker chick is back to do a duet with Cyndi Lauper.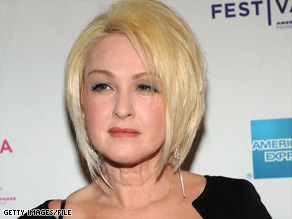 I've missed Allison Iraheta, and she more than holds her own with Cyndi on "Time After Time."  I like the arrangement and their singing in a round. Such a pretty song, even when they start what sounds like a loony chant.
We get to hear from the Allens and the Lamberts, and they are so proud.  Side note: Kris Allen's mama has on a red dress that is really something - and I won't say what!