I was so hoping Adam went first!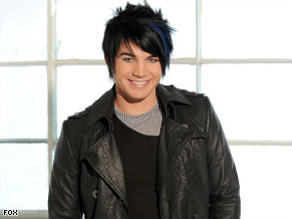 I am digging the new haircut, and the guy-liner seems to be extra thick this week.
Adam wails his way through Led Zeppelin's "Whole Lotta Love," and Randy says he's a rock star but Kara's gotta top that by calling him a "rock god."
He did tear it up. There was no denying that tonight was going to be Adam's night, and he nailed it. Leather jacket opened at chest, chains swinging around the neck and tons of rock swagger.
Adam Lambert, I hate myself for loving you!!!