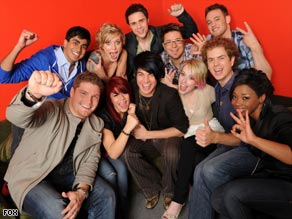 "American Idol" is down to its final 11 contestants in a new season with fresh talent, a new judge and new rules.
CNN.com's Lisa Respers France will be blogging live each week during the show starting Tuesday night. Watch the show and stop by the blog to let us know what you think.
Paula, Randy, Simon and Kara aren't the only ones who get to critique. We want to know what you think of the performances, the musical theme and what the judges have to say.
Your comment may appear on CNN!
- Lisa Respers France, CNN.com Writer